Cakes
Yes, we DO make vegan cakes and fruit filled tarts- we get that question a lot!
Our most frequently ordered cake is a 6" three-layer cake with basic decorations.
Flavors
Oreo
Red Velvet
Vanilla
Chocolate
Chocolate Espresso
Chocolate Chip
Cinnamon
Pumpkin Spice
Funfetti
Lemon
Carrot Cake
Frosting
Vanilla
Funfetti
Chocolate
Peanut Butter
Cookie Butter
Cinnamon
Maple
Oreo
Oreo Creme
Sizes
Rounds are available in the following sizes and Include sprinkles and writing. Gold leafing or other decorations are at an extra fee. All cakes are 3 layers, take off $5 for two layers:
4 inch Starting at $45
6 inch Starting at $55
8 inch Starting at $65
10 inch Starting at $75
We can add fruit or a flavored pastry cream as a filling between layers for an additional fee. Be sure to ask for more details!
Recent creations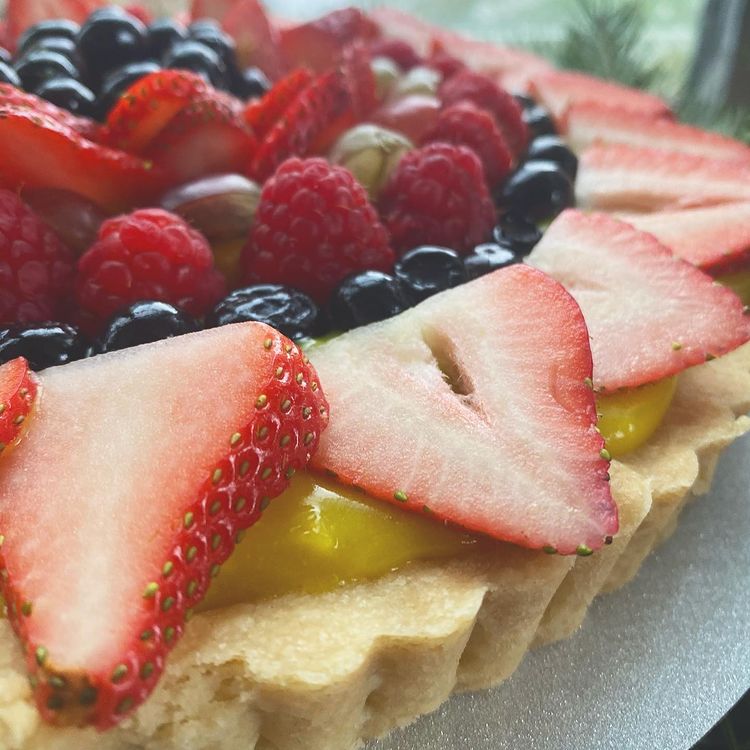 Frequently asked about cakes
Ready to order?
Whether it's for a special occasion or just to celebrate getting through the week, we have you covered.